A solution for your packaging: The waste collection site of the MIN.
Access conditions: be a MIN customer.
Three categories:
| | | |
| --- | --- | --- |
| | | |
| Wood | Carton packages | All other waste |
Save
OPENING HOURS
Monday. From 9am to 2h30pm.
Tuesday to Friday. From 3am to 3h30pm.
Wednesday. From 3am to 12:30pm.
Saturday. From 3am to 11:30pm.
The waste collection site is closed from Saturday at 11:30am to Monday at 9am.
Any depositing of waste outside the waste site is strictly forbidden.
Locate the waste collection site on the MIN map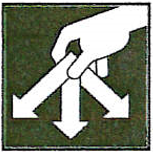 Waste must be sorted beforehand
Sorting waste is recycling waste!
Save
Save
Save